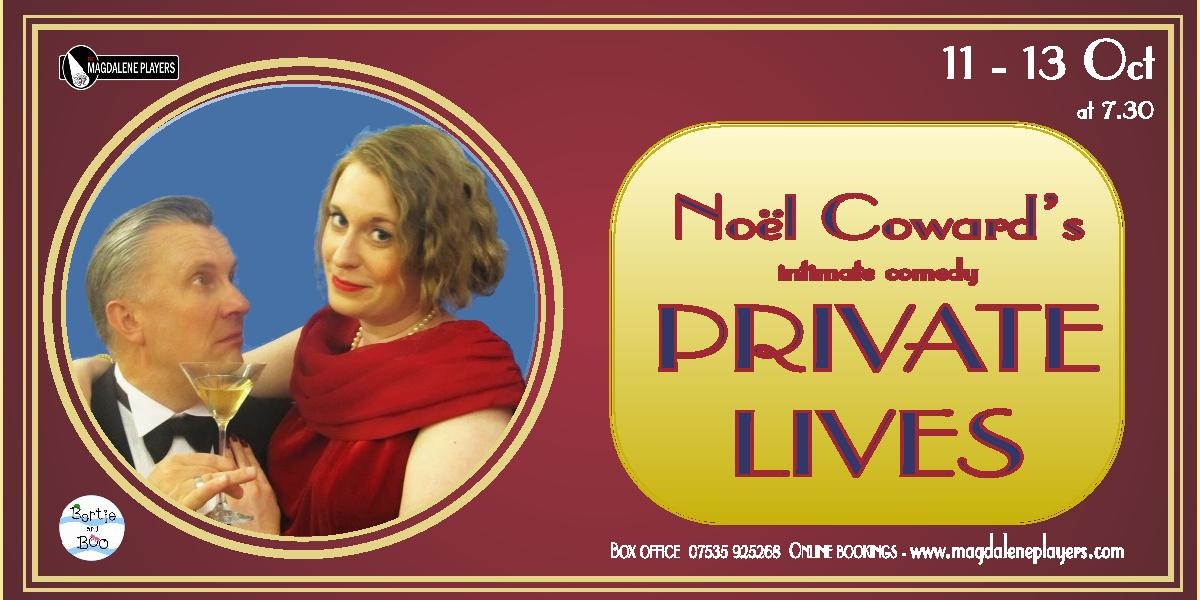 Private Lives
by Noel Coward
 1930. Deauville, France. Two newly-married couples occupy adjoining honeymoon suites in the same hotel.
As a distant orchestra plays, Sibyl gazes adoringly at charismatic husband Elyot, while Victor admires his new wife, the vivacious and sophisticated Amanda. Champagne flows and the sea shimmers in the moonlight as the newlyweds prepare for the evening ahead. But when Amanda overhears a familiar voice singing a forgotten song, an old spark reignites, with spectacular consequences.


Full of razor-sharp wit and quick-fire dialogue, Private Lives is Noël Coward's most popular and enduring stage comedy.
Extraordinarily written in only three days, Private Lives originally opened at London's Phoenix Theatre in August 1930 to packed houses.
Since then, this charming comedy of manners has retained its remarkable appeal, captivating audiences all over the world.

"Sparkling, sassy, cool and classy, the bitingly sharp humour of this decadent drama is so intoxicating
it hits the spot like an ice-cold Dirty Martini."




Directed by Bernard Godwin
Social read through: Monday 4th June at 8pm
Auditions:  Monday 18 June at 8pm 
BACK TO PRODUCTIONS LIST