Confusions
by Alan Ayckbourn


Thu 12th—Sat 14th October 2017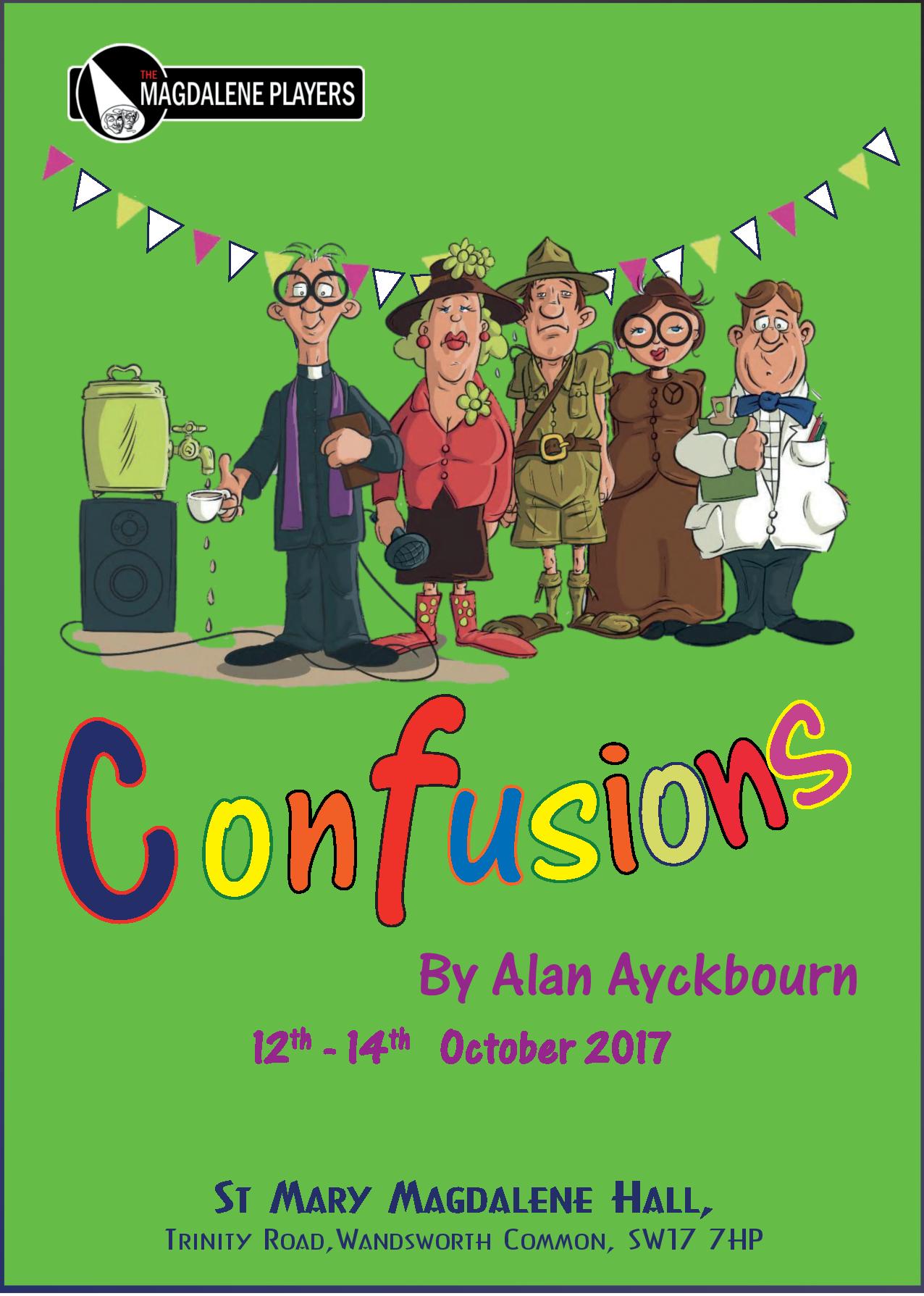 From a devoted and isolated mother, to her unfaithful travelling salesman husband, through a solicitous waiter to well-heeled diners and an utterly shambolic garden fete, human frailty is laid bare as one hilarious situation after another unfolds. Each of the five plays connects to the next until the final one is reached when four people sit alone on park benches.
From high farce to poignant observation; the laughs, however dark, keep coming.
Confusions consisting of five interlinked plays was first seen at the Library Theatre, Scarborough in 1974 since when it has become one of the most popular and studied plays of the last 40 years.
Alan Ayckbourn recently revived Confusions to mark the Stephen Joseph's Theatre's 60th anniversary.
Directed by Bernard Godwin
BACK TO PRODUCTIONS LIST