Fee, Fi Fo, Fum!!
Join us for music laughter and fun.
This is the clssic tale of Jack, a beanstalk, a Giant, the evil Greensleeves and a nefarious plan,
idiot sidekicks and the beautiful Dame Lucinda.
Will Greenfingers get the Giants gold?
Will Jack get away from the Giant and get the girl?
Will the Dame sing once more....
Come along and see how the story unfolds.
Buy tickets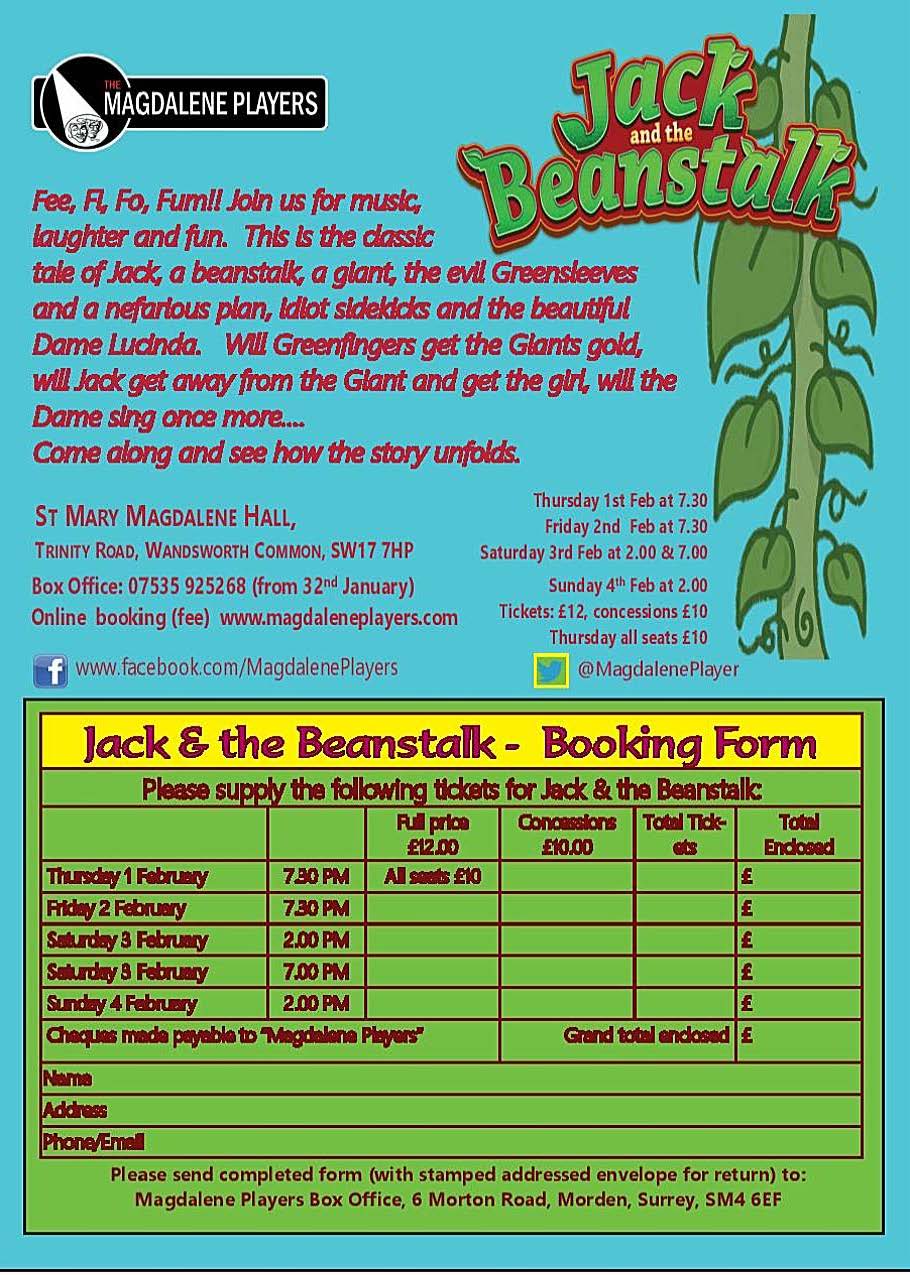 BACK TO PRODUCTIONS LIST